Dedicated to entrepreneurs and intra-preneurs
New Economy Consulting
Creative & Strategic partnerships
Identify-->Test-->Negotiate-->Close

Sales & Reseller Channels
Structure, Training, Recruitment

Operations
Team, Talent, Trust
Communication
Targeted Content
Industry-specific and relatable

Community Building
Creative, engaging, culture-centric

Outreach + Marketing
Find your fit
Getting Started -----> What and How Much?
Discover what you need, put the plan together, tell the story, and build only what works
Discovery
$300 - 500 Together, we ask the hard questions and drill down to what is actually needed to make your concept work. Using savvy, researched perspectives and analysis, we set defined next steps and critical areas to address and test in the market. You'll have an actionable gameplan to stop wondering and start creating.
Pitch + Plan
$1500 - $2000 Do you have a model, a mission, a defined plan to execute? A Pitch Deck, Financial projections, and an Executive Summary are included in this package. You'll have the tools needed to find investment if necessary, launch right away with a solid strategy if not, and articulate your vision and why you will be successful.
Build It
$TBD (only for efficient work) From-scratch or using what you already have, we build or modify only what's needed to accomplish the experience and function identified as a MVP (Minimum Viable Product) in a Discovery or our meetings. We Keep it Agile, We Share Often, We Deliver.
Live Sessions and Actionable Strategy
$300 - $500
Tools to Launch
$1500 - $2000
Scalable Apps and Design
$ TBD - only what you need
Solutions Delivered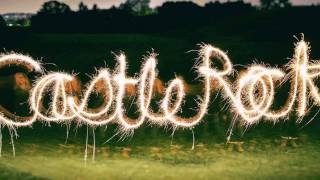 Castle Rock EDC
Go-Station
Uteeni
BlackPin
Flock
Bandojo.us
RoboRave.org
Combotrip
Crumbacher
ProMMALive
Quin Moto
QITLABS
Jackson's MMA
Castle Rock EDC

The DIGITAL DECK experience

The Castle Rock area is growing rapidly. They needed an in-depth, interactive experience to present the latest and greatest properties. We identified creative, efficient functions in multi-leveled web app, and a strategy incorporating Google Maps, rich video, deep image galleries, and a full Admin control panel to let staff scale and control the platform. Consulted, discovered, built, and delivered a powerful tool.

Go-Station

Launch stage consulting and deliverables: web and mobile UI/UX, full deck, financials

Go-Station is the next-generation, universal charging solution for the future in Electric Vehicle transportation. The User Story was discovered and told before relevant features and functions for web and mobile apps were developed. A full pitch deck and financials development period followed to launch Go-Station into a full funding cycle and prototype testing with real charging units and connected apps in US beta locations.

Uteeni

served as Interim COO

Uteeni is the future of communication and connection in SE Asia. We took on the foundational role of building a complete data directory and platform for all business types and sizes. Empowered users and businesses to connect, interact efficiently, thrive and connect through intelligent, mobile, and gamified experiences.

BlackPin

What is BlackPin?

BlackPin aims to become the new standard of evolving, learning, comprehensive technology for UAS operations in foundational industries. The software platform allows any unmanned, flying hardware (drone or otherwise) to operate autonomously and completely independent of reliance on a human operator.

Launching the effort

From idea and rough concept to a full company and product launch, a full-scale advisement on all aspects of market-matched business and product strategy and execution. Producing real revenue and attracting investor interest without solicitation. Real launch status delivered with tested structures and 12-month to 3-5 year strategy, allowing BlackPin to fly afterwards … autonomously.

Flock

Flock is

The next step in social networking. Community-based platform, connecting users and existing fans with the celebrities and passions that bond them. Based in LA's music, tech, and fashion scene - one of the hottest startups anywhere.

Taking it to the Next Level

Full iOS app development from scratch, web app redevelopment and re-structure to handle large-scale traffic from big celebrity traffic. Full tech, business, and launch strategy advisement with the team. On-site and remote consultations, intensive development and design, strategy and serious results.

Bandojo.us

Bandojo.us

Bandojo is music creation software that enables anyone, anywhere to make beautiful music on major technology platforms, including the App Store. Serving educational, disability communities and the mass public, Bandojo allows for collaborative group play, sharing of recorded songs, and engagement for any age, no musical experience required.

RoboRave.org

What They Do:

The future of teaching children everywhere how to build and control robots through challenging competitions and teamwork.

The upgrade

International multi-site web structure, secure Coach/Student registration application, Competition Scoring application, and International Launch Strategy to go global, reach and engage new countries, teams, and kids everywhere.

Combotrip

Combotrip

Redefining the Group Travel planning experience.

My Role

part-time CMO and long-time Advisor

from concept to full Angel-seed round funding and launch.

Crumbacher

Crumbacher Business Systems

development, branding, advertising, social media consulting - long-term client.

ProMMALive

ProMMALive

ProMMALive was and still is the first live e-sports event streaming to thousands of active fans and interactive audiences. Featuring multiple streams, real-time audience picks for events and show dynamics, and professional MMA fighters and experienced hosts.

Bringing it all together:

Fighters contracted and promoted, sponsors found, crew and facilities sourced, script and reherasals, live filming and active production/editing efforts. Social media live blogging, from-scratch design and concept art, and rapidly growing user growth and engagement.

Quin Moto

QuinMoto

Powerful data visualization, focused on changing the game for national politics in the US

Guiding the Launch

Business development, product-market fit, surveying key power users, and identifying early adopters. Engagement strategy developed to prove the concept in real-world political cycle testing.

QITLABS

QIT Labs

A rapidly moving Sales-Empowerment startup, out of Spain and engaging with the next generation of B2B sales in Europe. Zellbox is this platform.

Refining and testing the Model

SaaS and recurring revenue model advisement - testing engagement, reseller channels, and growth/traction indicators during early beta launch

Jackson's MMA

Jackson's MMA and Fitness Academy

Elite world-renowned Mixed Martial Arts Trainer Greg Jackson launched his franchise and needed a web and branding/marketing strategy. Ongoing marketing and online strategy consulting for a rapidly-growing chain of MMA academies and partner schools. Where I love to train and consult at the same time.
As a Subject Matter Expert for Technology Strategy, I represent the Improve Group in diverse and dynamic projects. Matching efficient resources, migrating legacy systems and processes, and implementing creative new strategies, from scratch, to transform businesses. Providing high-grade, thorough tech and business consulting.
The Agency focuses on rapid market development for the New Economy. We are a highly-vetted referral network: a collection of independent, talented, creative, and practical growth-hackers intent on providing real tools and executed solutions, not just ideas. We often source talent in Agency colleagues to assemble a customized launch or rapid-expansion package for your passion.
So, what do you want to accomplish?
What we can build together? What is your vision of success?